We offer a free basic labelling service fully included in the price of your product. We are able to label your chosen products with a custom designed label to suit your skincare range.
Our label templates contain all of the required information to cover Australian Skincare labeling laws, as well as the necessary information regarding used by dates and cautions.
Our labels designs are printed on a clear, water resistant, polyester, durable label that is applied to the packaging by hand.
Please see our 3 x templates that can be used and altered to create your own Private Label range OR you can provide us with your own design for printing.
How do we customise your label?
1. We will upload your logo onto the template where it says 'YOUR LOGO HERE'
2. The GREEN colored parts of the label can be changed to match your logo or other colour that you wish to use.
3. The product name & description can be changed to the custom information you want to use.
4. We will apply your contact details to the back (right) side of the label
5. All of the above information can be provided to us at REGISTRATION and then we will design your own customised label and send you a proof.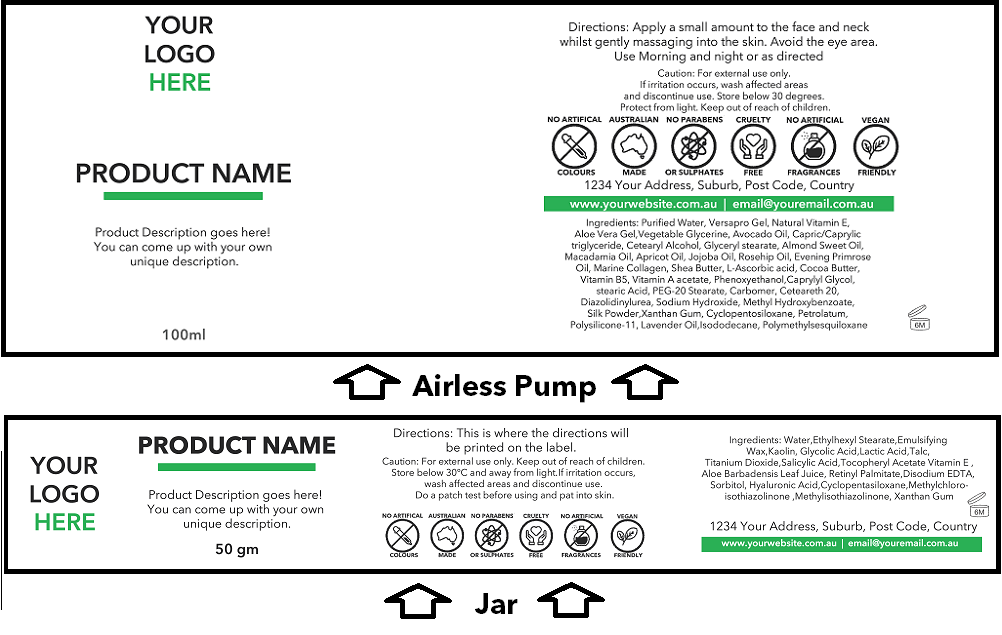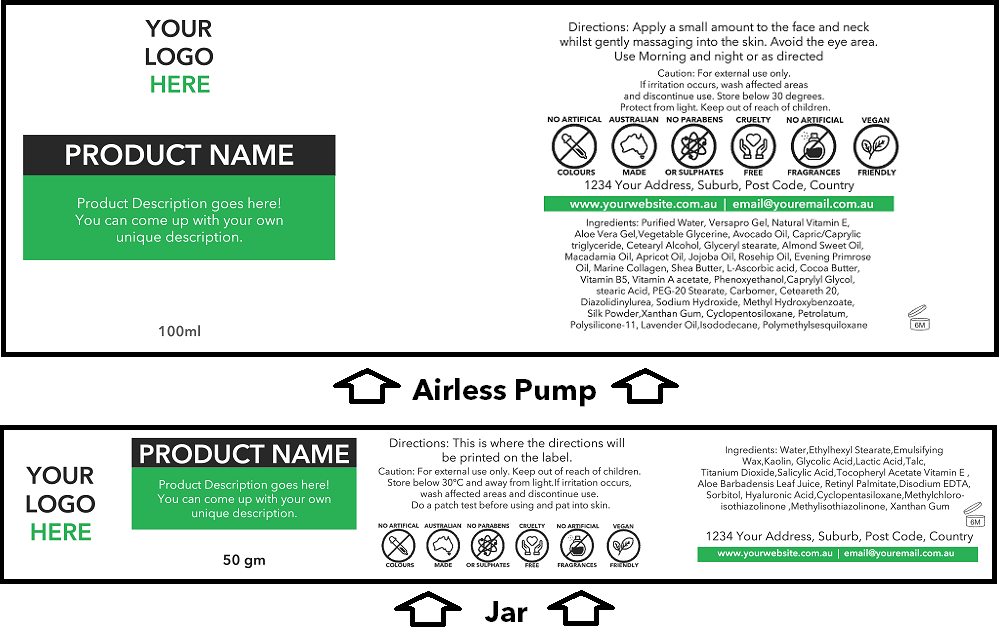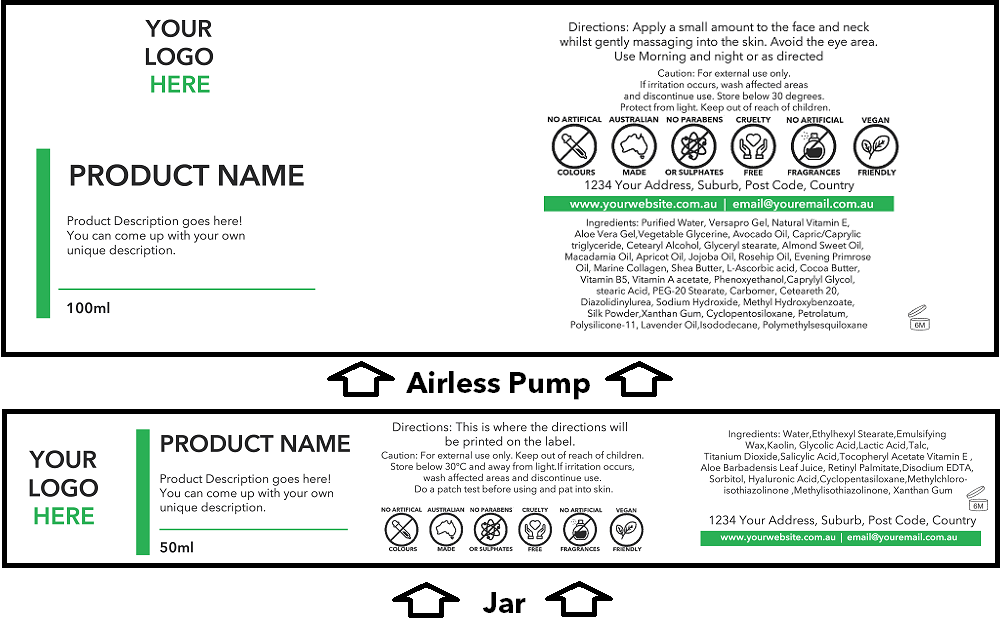 OR supply your own label design
You are welcome to have your own label designed by a Graphic designer for us to print using our supplied labelling requirements. You can also provide your own label design printed ready for us to apply, however this does not discount or reduce the price of your product.
Want to see what your label will look like?
When you are ready to order your own private labelled products, simply complete the new customer registration via the ORDER NOW page. Here you will supply all of your labelling requirements and we will send you a label proof within 24-48hrs.
 *Please only complete the customer registration if you intend on ordering products.