We offer 3  types of packaging options for our Private Label Range. We have selected the 3 most popular packaging options that we believe are the best for keeping the ingredients in our products safe and stable whilst remaining affordable…and the best part, our packaging is included in the price.
Medical Grade White Airless pumps
Our white medical grade packaging is our most popular packaging option. We highly recommend this packaging and it provides UV protection, it is an airless pump calibrated to dispense 0.5ml per press and a side viewing window to display how much product is remaining in the jar.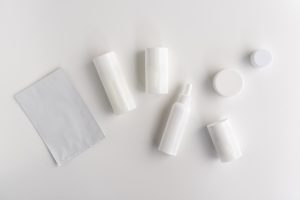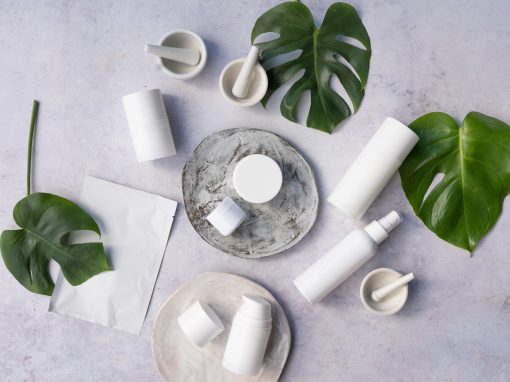 Silver Aluminium Airless pumps
Our silver pumps and pots are also a very popular option for packaging our products into. They are very appealing on the eye and also offer an airless pump to best store your products. They are a brushed aluminium pump bottle with a chrome lid.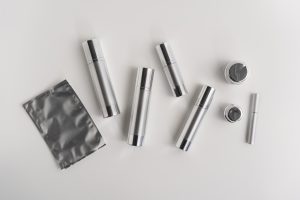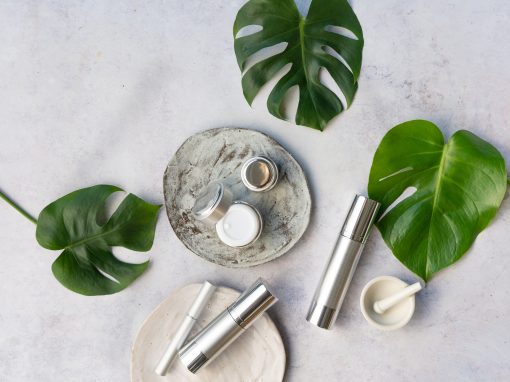 Our Black/clear airless pumps and jars are a new addition to our packaging options. They provide a more masculine look, and can also be very appealing if you want to showcase the creams/serums etc inside of the bottle. They are made of PET plastic and come in a range of sizes of airless pumps and jars.